What We Offer
San Diego Center For Speech Therapy, Myofunctional Therapy, Occupational Therapy (SDCST) is committed to helping individuals of all ages achieve a lifetime of confidence and success. Our specialists are ranked among the top in their fields and are dedicated to providing expert, individually-tailored therapy services to meet the needs of children and adults. Our center is multidisciplinary, and we have a variety of specialists on-site to meet each families' needs including: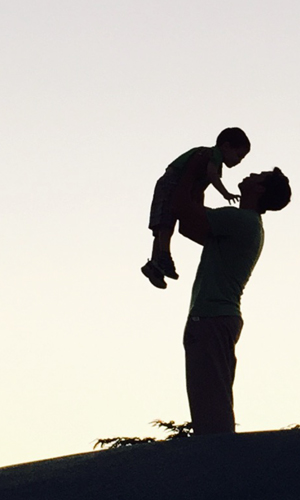 Speech Therapists (Speech-Language Pathologists)
Orofacial Myofunctional Therapists
Occupational Therapists
Physical Therapists
Academic Tutors
Developmental Psychologists
Clinical Psychologists
Dyslexia Specialists
ADHD Specialists
Board Certified Parent Coaches
Educational Advocates
Behavioral/Developmental Pediatrician
Registered Dietitian
We also offer Parent Support Groups, Family Training/Classes, and Professional Development Courses throughout the community, as well as various specialized programs for our patients, including Social Skills Groups, Feeding Therapy Programs, Thumb/Finger Sucking Programs, Pacifier Programs, and Specialized Reading Services.
Insurance and Free Services
We are San Diego Regional Center vendors, providing free services for speech therapy, occupational therapy, and physical therapy for those children that qualify! We also provide insurance receipts/superbills to our SDCST patients who have out-of-network benefits or are able to apply our services to meet their deductibles or FSA plans. Because of our exceptional services, we have been selected as "Preferred Providers" for TriCare, and they reimburse patients 75%-100% of our services. Our physical therapy services are in-network with nearly all insurance companies and will bill your insurance directly.
What Makes Us Stand Out
We have worked hard for over 15 years to develop a team of advanced professionals to service families in the community. Over 150 medical specialists including pediatricians, dentists, orthodontists, and ENTs refer their patients to us because of the unmatched results they see.
We have 2 of the only 3 Certified Myofunctional Therapists in all of San Diego! Our Myofunctional Therapists are the only therapists ever who were trained by the nationally renowned Katha Phair, COM. Katha treated myofunctional patients for over 40 years, and advanced the entire field of Orofacial Myofunctional Therapy. If you say the name Katha Phair to your dentist or orthodontist, it is nearly guaranteed that they will know her! Katha Phair was the number one referral source in all of San Diego for dentists, orthodontists, and other medical specialists for patients with orofacial myofunctional issues. In 2014 we were chosen to partner with Katha Phair, and then in 2015 we were chosen to take over her entire myofunctional therapy practice.
Our physical therapy team, Water and Sports Physical Therapy + Wellness, has been in business for over 25 years, and are the official physical therapists for the San Diego Padres! Our physical therapists treat the Padres players at every home game and some of our PTs travel with the team to all of their away games. Not only do MLB, NFL, PGA, AVP, and other professional athletes from all over the country travel here solely for the reason of receiving treatment from our physical therapists, but our physical therapists are dedicated to treating and healing children, adolescents, and adults who have any physical therapy needs.
All of the specialists in our office have received the highest levels of training in their respective fields. Each therapist has distinct specialty areas that they have sought years of advanced education in. Our therapists are passionate about the work that they do, and they are continually receiving and offering training throughout the community in order to treat their patients with the highest, most innovative quality of care. We are motivated, dedicated and compassionate about helping you and your family. The professionals in our office value collaboration with one another in order to help individuals achieve their highest potential.
Our Locations
We have 2 offices in San Diego: our office in Carmel Valley is the hub of our multidisciplinary center, and our satellite office in Liberty Station/Point Loma focuses on Myofunctional Therapy Services.
Carmel Valley Office Tour
In 2014, the nationally renowned Orofacial Myologist Katha Phair, B.A., COM chose us to take over her office in La Mesa and her entire Myofunctional Therapy practice. We have teamed-up with Katha Phair to provide the best Myofunctional Therapy services in all of San Diego.
Learn More About Myofunctional Therapy +
If you have questions, we have answers!
Call us or email us today with any questions or to get started with any of our services. We are here to help!
(858) 488-4810 – Info@sandiegocenterforspeechtherapy.com