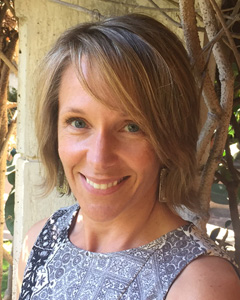 Tasha K. Taylor, M.D. is a board certified pediatrician practicing developmental-behavioral pediatrics in San Diego, California. She was born in Del Mar, California and attended local schools including Torrey Pines High School. She obtained her college degree at Yale University, followed by a year abroad teaching local school children in Guatemala. She then graduated from medical school at University of Rochester, New York. Returning to the west coast, she attended the University of Washington, Seattle for her pediatric internship and residency. Following residency training, Dr. Taylor worked abroad in Chiapas, Mexico, with Doctors of the World, attending to various underserved rural communities for one year. It was here, completely immersed in the Hispanic culture, that Dr. Taylor acquired Spanish as her second language; this would prove invaluable when she returned home to San Diego and began practicing as a general pediatrician.
Shortly into her practice, Dr. Taylor recognized the importance of guiding parents to understand their child's typical and atypical behaviors. She pursued her interest in behavioral pediatrics under the direction of Dr. Martin Stein at the University of California, San Diego/Rady Children's Hospital, where she received fellowship training in developmental-behavioral pediatrics. She now balances her time practicing general pediatrics along with developmental-behavioral pediatrics at North County Health Services. Here, as a result of the relationship she developed with UCSD, she often mentors residents on their developmental-behavioral rotation.
Dr. Taylor's expertise includes evaluating children and adolescents with Attention-Deficit/Hyperactivity Disorder (ADHD), learning disabilities, autism spectrum disorders, Asperger Syndrome, oppositional behaviors and mood disorders including anxiety and depression. Dr. Taylor strives to provide a comprehensive, personalized approach and treatment plan to meet each individual child's needs.
When she is not working as a pediatrician, Dr. Taylor cherishes her free time with her husband Carlos and their 9 year old son, Elian.