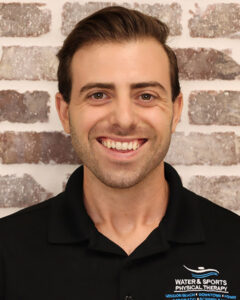 NOMPTI Certified Cervical Spine Specialist
NOMPTI Certified Lumbar Spine Specialist
Dr. Matt Friedman PT, DPT received his Doctorate in Physical Therapy from San Diego State University. During his time at SDSU he received extensive training and education in treating both acute and chronic musculoskeletal and neuromuscular pathologies. He utilizes a multi- modal treatment approach that combines his knowledge of biomechanics with other skills such as neuromuscular facilitation and developmental techniques, and an emphasis on manual therapy. His clinical experience has included treatment of a wide variety of patient demographics from athletes of all ages to geriatric patients.
Dr. Matt Friedman PT, DPT developed a particular interest in orofacial myofunctional disorders (OMDs) as related to oral rest posture issues, mouth breathing, malocclusion and deficient orofacial growth, airway dysfunction, sleep-disordered breathing, and the relationship of OMDs to the cervical spine, posture, body pain, fibromyalgia, migraines, tinnitus, TMJ issues, and overall health in both children and adults. When treating many physical therapy patients, Dr. Matt Friedman PT, DPT noticed a component of their treatment may be missing if there is an OMD that is not identified and addressed. Dr. Matt Friedman PT, DPT has specific training in orofacial myofunctional disorders and treatment from the Academy of Orofacial Myofunctional Therapy / Academy of Applied Myofunctional Sciences and also Nicole Goldfarb, M.A., CCC-SLP, COM. Dr. Matt Friedman PT, DPT truly understands the interrelationship of form and function of the orofacial system and the entire musculoskeletal system. He embraces the idea that addressing the orofacial system and treating orofacial myofunctional disorders is an important component to the overall well-being of the entire body.
Dr. Matt is an "Aztec for Life!" In addition to receiving his Doctorate in Physical Therapy, he also received his B.S. in Kinesiology Pre-Physical Therapy at SDSU. During his undergraduate career, Dr. Matt was co-captain of the Men's Crew Rowing team and earned a Scholar Athlete Award for academic excellence while competing.
Dr. Matt was born and raised in Los Angeles, CA. When he's not in the clinic practicing physical therapy, he enjoys playing spikeball, softball, hiking, weightlifting, and running. He competed in his first full marathon 3 years ago. Dr. Matt's passion for the field of physical therapy stems from a combination of his love for movement and the desire to help others achieve their goals and reach their full potential.