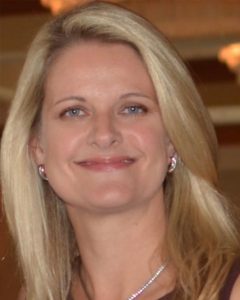 Clare Heller is a State of California Licensed Speech-Language Pathology Assistant with over 23 years of experience working with individuals with speech and language needs. She attended San Diego State University and graduated with a Bachelors Degree in Communicative Disorders. Clare completed her Speech-Language Pathology Assistant Fieldwork Course at California State University, Northridge. Clare obtained her Fieldwork Course Training under the direct supervision of a Speech-Language Pathologist in an elementary school setting in the Poway School District. Further, she has gained a tremendous amount of experience working as an SLPA and learning specialist in private practice and various private and public school environments, including the following schools: Cajon Park Elementary, Hill Creek Elementary, Torrey Hills Elementary, San Diego Court School-Middle/High, Coronado High School, Soul Charter School-Middle/High, Del Mar Heights Elementary School, The Winston School- Middle/High, Sacred Heart Parish School, Ashley Falls Elementary School, Del Mar Hills Academy, Carlton Hills Elementary School, Pepper Drive Elementary and Middle School, and Banyan Tree School. Clare has worked with children with a wide variety of speech and language etiologies. She has vast experience working with individuals who have receptive and expressive language, articulation, pragmatics, autism spectrum disorder (ASD) and other learning and developmental disabilities. Clare has provided services to clients ranging from preschool to high school, and has training and experience providing speech and language therapy for adults as well. Her training in assisting children learning to read is her favorite skill, having completed a training in the advanced approach of Lindamood Phoneme Sequencing program (LIPS). This program teaches children the sensory cognitive processes needed to develop their reading, spelling and speech skills.
Clare took time off from her professional career path to raise her two daughters who are now 19 and 17 years old. This time has proven to be invaluable in enriching her abilities to work with children of all ages and to empathize with parents. When Clare is not working she enjoys traveling, hiking, biking, walking her dog, baking and spending time with her family.
Clare is HIPAA trained and CPR/AED certified. Clare genuinely cares about her patients, and she is dedicated and driven to aide them in achieving success. We are fortunate to have Clare as part of our team at San Diego Center for Speech Therapy.