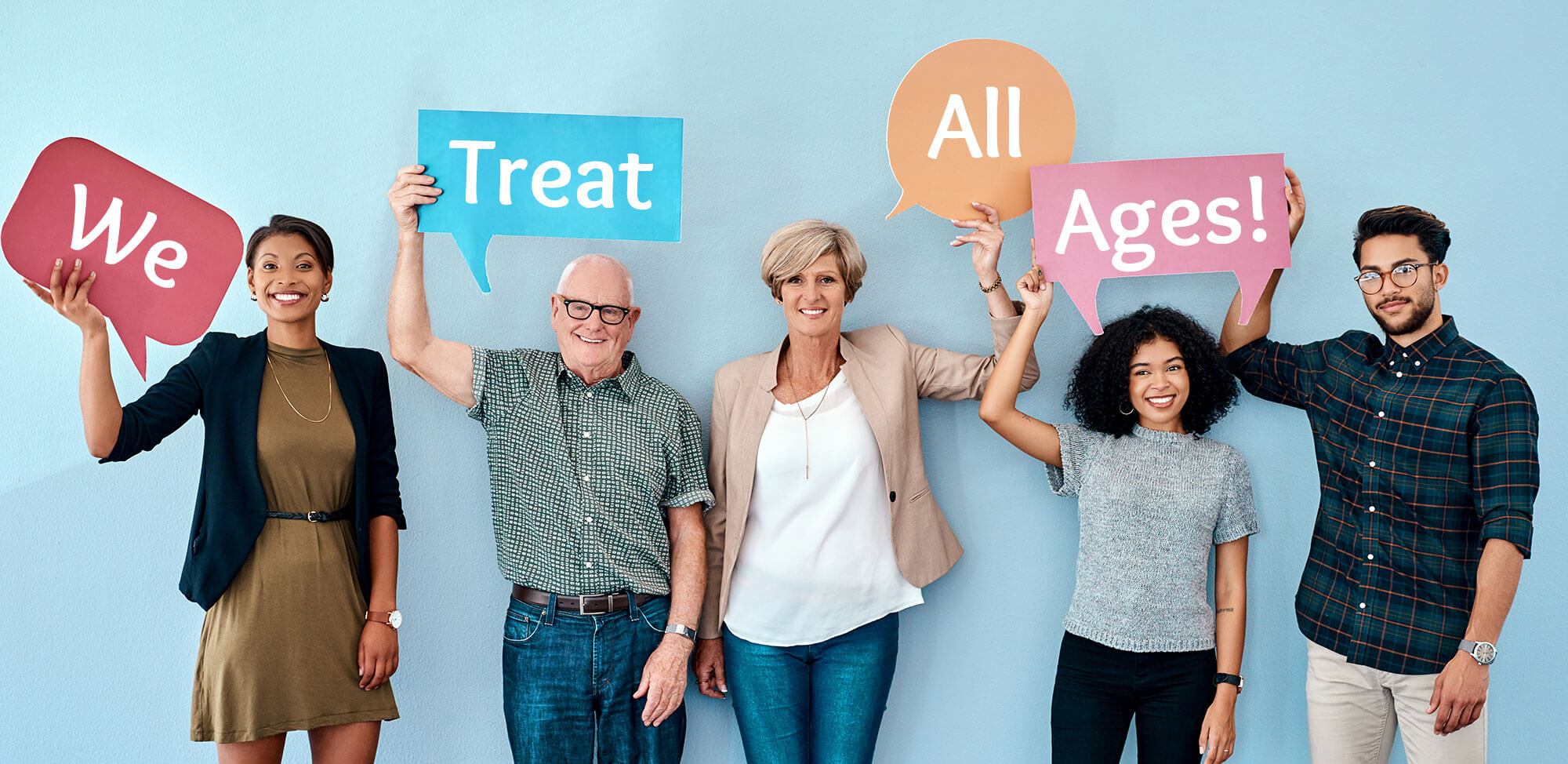 What We Offer
San Diego Center For Speech Therapy, Myofunctional Therapy, Occupational Therapy (SDCST) is committed to helping individuals of all ages achieve a lifetime of confidence and success. Our specialists are ranked among the top in their fields and are dedicated to providing expert, individually-tailored therapy services to meet the needs of children and adults. Our center is multidisciplinary, and we have a variety of specialists on-site to meet each families' needs including: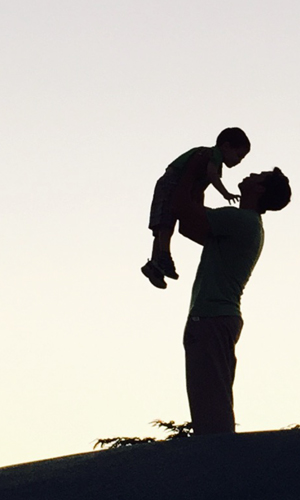 Speech Therapists (Speech-Language Pathologists)
Orofacial Myofunctional Therapists
Occupational Therapists
Physical Therapists
Behavioral/Developmental Pediatrician
We also offer Parent Support Groups, Family Training/Classes, and Professional Development Courses throughout the community, as well as various specialized programs for our patients, including Social Skills Groups, Feeding Therapy Programs, Thumb/Finger Sucking Programs, Pacifier Programs, and Specialized Reading Services.
What Makes Us Stand Out
We have worked hard for over 15 years to develop a team of advanced professionals to service families in the community. Over 150 medical specialists including pediatricians, dentists, orthodontists, and ENTs refer their patients to us because of the unmatched results they see.
We have 2 of the only 3 Certified Myofunctional Therapists in all of San Diego! Our Myofunctional Therapists are the only therapists ever who were trained by the nationally renowned Katha Phair, COM. Katha treated myofunctional patients for over 40 years, and advanced the entire field of Orofacial Myofunctional Therapy. If you say the name Katha Phair to your dentist or orthodontist, it is nearly guaranteed that they will know her! Katha Phair was the number one referral source in all of San Diego for dentists, orthodontists, and other medical specialists for patients with orofacial myofunctional issues. In 2014 we were chosen to partner with Katha Phair, and then in 2015 we were chosen to take over her entire myofunctional therapy practice.
Nicole Goldfarb, M.A., CCC-SLP, COM lectures around the country on Orofacial Myofunctional Disorders, Sleep Apnea, and Sleep-Breathing Disorders in both children and adults. Nicole is 1 of 15 people from across the country on a team assigned by the American Dental Association (ADA) developing the universal screening tool that all dentists and orthodontists across the United States will use to screen children for sleep apnea and sleep-disordered breathing. It is estimated that pediatricians will be using this screening tool for all patients in the upcoming years as well. In addition to being top-level Speech-Language Pathologists, our SLPs have taken an unmatched number of advanced courses in the fields of orofacial myofunctional therapy, sleep-breathing disorders, sleep apnea, oral motor techniques, and feeding techniques.
Learn More About Myofunctional Therapy +
We are teamed up with the top physical therapy team in San Diego, Water and Sports Physical Therapy, Inc. (WSPT), who treats a variety of patients of all ages. WSPT has a select group of physical therapists that also have specific and advanced training in Myofunctional Therapy through the Academy of Orofacial Myofunctional Therapy. These physical therapists sought this training due to their particular interest in orofacial myofunctional disorders (OMDs) as related to oral rest posture issues, mouth breathing, malocclusion and deficient orofacial growth, airway dysfunction, sleep-disordered breathing, and the relationship of OMDs to the cervical spine, posture, body pain, fibromyalgia, migraines, tinnitus, TMJ issues, and overall health in both children and adults. When treating many physical therapy patients, the PTs noticed a component of their treatment may be missing if there is an OMD that is not identified and addressed. The physical therapists that we work with for our patients with orofacial myofunctional disorders truly understand the interrelationship of form and function of the orofacial system and the entire musculoskeletal system, and they embrace the idea that addressing the orofacial system and treating orofacial myofunctional disorders is an important component to the overall well-being of the entire body. Co-treating our OMD patients with the physical therapists allow a more holistic and long lasting approach to overall patient care in the resolution of the patients' issues and dysfunction. Most of WSPT's physical therapists have advanced training in the Postural Restoration Institute method, which relates to many patients with OMDs. Water and Sports Physical Therapy + Wellness, has been in business for over 25 years, and were the official physical therapists for the San Diego Padres during the 2015 and 2016 seasons! Not only do MLB, NFL, PGA, AVP, and other professional athletes from all over the country travel here solely for the reason of receiving treatment from our physical therapists, but our physical therapists are dedicated to treating and healing children, adolescents, and adults who have any physical therapy needs.
All of the specialists in our office have received the highest levels of training in their respective fields. Each therapist has distinct specialty areas that they have sought years of advanced education in. Our therapists are passionate about the work that they do, and they are continually receiving and offering training throughout the community in order to treat their patients with the highest, most innovative quality of care. We are motivated, dedicated and compassionate about helping you and your family. The professionals in our office value collaboration with one another in order to help individuals achieve their highest potential.
Insurance and Free Services
San Diego Regional Center: We are San Diego Regional Center vendors, providing free services for speech therapy, occupational therapy, and physical therapy for those children that qualify!
Myofunctional Therapy: We may accept your insurance for myofunctional therapy treatment sessions!
For myofunctional therapy patients interested in accessing myofunctional therapy treatment covered by their insurance
If you have an insurance that our affiliated physical therapy company Water and Sports Physical Therapy, Inc. (Mission Beach or Poway offices) accepts, you may be able to access our myofunctional therapy treatment services utilizing your in-network insurance benefits. This does not apply to most HMO patients. Please speak with our office manager to determine which insurances our Myofunctional Therapist/Doctor of Physical Therapy at Water and Sports Physical Therapy (Mission Beach or Poway offices) accepts. 
If intend to receive your myofunctional therapy treatment services utilizing your in-network insurance benefits through our affiliated physical therapy company, please note that your initial assessment will be done by our speech therapy company, which is not in network with any insurances.  The initial assessment is self-pay, however we can provide you with an insurance superbill to seek reimbursement for this assessment as to your out-of-network speech therapy benefits. See the document below: San Diego Center For Speech Therapy Superbills.  
After your initial assessment by our Speech-Language Pathologist and Certified Orofacial Myologist from our speech therapy company, if you have insurance that Water and Sports Physical Therapy accepts, you have the option to seek 12 visits/treatment sessions or 45 days (whichever comes first) of myofunctional therapy treatment sessions at the Mission Beach office.  These treatment sessions would be with a Doctor of Physical Therapy and Myofunctional Therapist who is also the director of Water and Sports Physical Therapy at the Mission Beach and Poway locations. For patients under the age of 5, this will be determined on a case-by-case basis. Within that 45 days or 12 treatment sessions (whichever comes first), the physical therapist will determine if myofunctional therapy can continue to be covered by your insurance.  If your insurance will no longer cover your treatment, you can continue your myofunctional therapy with the physical therapist or one of our other Myofunctional Therapists as a self-pay patient, and we can provide you with insurance superbills accessing our services as "out of network" providers. 
Please note that we only have the ability to treat you as an in-network insurance patient (directly billing your insurance according to the above listed description) if you are seen by our Doctor of Physical Therapy/Myofunctional Therapist at the Mission Beach office, and it has been determined that your insurance will cover the services.  After the 45 days there is a possibility that your insurance will not cover the services anymore, and at that point if you continue myofunctional therapy treatment with our physical therapist or speech-language pathologists, you will be a self-pay patient, required to pay our office directly, and we are not responsible for any amount your insurance does not cover if you were to submit a superbill.  Our Speech-Language Pathologists who are Certified Orofacial Myologists are not in-network with insurances, and you would be a self-pay patient given insurance superbills if treated by them at any time.  
It is extremely important for you to understand that your myofunctional therapy treatment plan is typically NOT complete within 12 visits or 45 days, and if for some reason you no longer qualify for insurance coverage after that time, we strongly encourage you to continue your treatment until the therapist determines it is not longer necessary, even though you may have to pay out of pocket and seek reimbursement through out of network insurance benefits.  The completion of treatment is determined by your therapist and should not be determined by insurance coverage. In order to have success in myofunctional therapy, the sessions typically entail 8-10 visits of a "Learning Phase" where we teach you the exercises and correct functioning, and then you continue on a monthly basis until treatment goals have maintained and stabilized at an unconscious level (i.e., until carryover on a daily basis, day and night, outside of the therapy session is achieved).  Terminating therapy early can result in the loss of achieved skills and failure in achieving therapy goals. It is a benefit that we may accept your insurance, but we hope you will commit to therapy regardless of your insurance status. 
Speech Therapy & Occupational Therapy:
Although we do not take insurance for speech therapy or occupational therapy, we do provide insurance receipts/superbills to our SDCST patients who have out-of-network benefits or are able to apply our services to meet their deductibles, out-of-network coverage, or FSA plans. We are considered "active not in network" status with TriCare, and they may reimburse patients for a good portion of the services, sometimes up to 100%, depending on the service and the patient's TriCare plan. Although many of our patients with PPO or POS plans do get some reimbursement for our services or it gets applied to their out of network deductibles, if you are depending on insurance reimbursement, always check with your insurance ahead of time since we do not reimburse for differences in insurance coverage and our fee-for-service charges. Our office manager can provide you with the insurance codes.
San Diego Center for Speech Therapy payments and insurance/superbills
NOTE: If you are seeking Myofunctional Therapy services and you have insurance, please see the document above titled FOR MYOFUNCTIONAL THERAPY PATIENTS INTERESTED IN ACCESSING MYOFUNCTIONAL THERAPY TREATMENT IN-NETWORK WITH THEIR INSURANCE.  
San Diego Center for Speech Therapy (SDCST) does not accept insurance for payment of services. You will be considered a self-pay patient. However, some of the services you receive may be covered under your insurance plan (e.g., "out of network" speech therapy) and you could submit information to your health plan for recoupment of some of the portion you will pay SDCST out of pocket.  
If you have commercial or Federally funded health coverage, recouping monies from your health plan will work in the following way: 
You will pay SDCST out-of-pocket for treatment

SDCST will provide you with a superbill that lists procedure codes and diagnosis codes for your sessions.*

The superbill provided to you can be sent into your health plan for the insurance allowable recoupment. 

Any monies received back from insurance belong to you. 
* NOTE: Not all portions of your session have a "procedure code" associated with them.  This would mean that portion may be considered "non-coverable" by your insurance, and may not be able to be recouped so there will not be a selection on the superbill for these portions. Possible non-covered services by some insurance companies may include but not limited to, myofunctional therapy, experimental or investigative techniques, services without objective measurements, services for maintenance.  We are able to use speech therapy codes for myofunctional therapy assessments and treatments, but some insurances may not cover a full amount of such services.  
You have put your trust in SDCST to bring about the best successes for you or your child. You will want SDCST to utilize the best treatments for you or your child, and not just those covered by insurance. SDCST has opted not to take insurance because of the unfair restrictive nature of insurance and what would be allowed with insurance is not what is the best treatment. 
TRICARE
Additional Agreement for Tricare beneficiaries: SDCST does follow the Champus Maximum Allowable Fee Schedule regulations and the prices collected from you at the start of treatment have already taken into consideration the maximum allowable you can be charged on "covered services". As mentioned in the (*) segment above, not all portions you pay out of pocket are "allowed" by your insurance however we will want to utilize these services in you or your child's sessions. This document states that SDCST will treat your child with all services necessary even though they are not all reimbursable by Tricare.
Physical Therapy: Our physical therapy company Water and Sports Physical Therapy, Inc., with 9 locations around San Diego, is in-network with nearly all insurance companies and will bill your insurance directly. www.WaterandSportsPT.com
Our Locations
We have 2 offices in San Diego: our office in Carmel Valley is the hub of our multidisciplinary center, and our satellite office in Mission Beach focuses on Myofunctional Therapy Services.
If you have questions, we have answers!
Call us or email us today with any questions or to get started with any of our services.  We are here to help!
(858) 488-4810 - [email protected]

  (858) 488-4810      (858) 746-4113
Copyright 2015© San Diego Center For Speech Therapy | All Rights Reserved