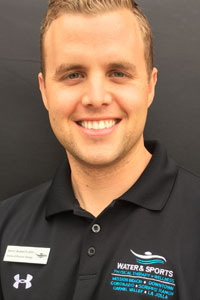 Dr. Scott Hacker received his Doctor of Physical Therapy degree from the University of St. Augustine for Health Sciences in San Diego. He graduated in the top of his class earning High Honors and special distinction in manual therapy as the recipient of the Stanley Paris and Katherine Patla Award for Excellence in Manual Therapy. Scott earned his undergraduate degree in Human Biology from the University of California at San Diego.
While earning his doctorate degree, Dr. Hacker worked as a teaching assistant in the biomechanics lab as well as a tutor for anatomy and biomechanics. His passion for teaching and his biomechanical approach to movement dysfunction is evident in his treatment. Scott believes patient education is one of the most important roles a physical therapist can play in the recovery process.
Dr. Hacker has a strong passion for manual therapy, treating orthopedic injuries, and in working with athletes. He holds advanced certification in Myofascial Manipulation; Extremity Evaluation and Manipulation; Extremity Integration, Spinal Evaluation and Manipulation; Advanced Evaluation and Manipulation of the Pelvis, Lumbar and Thoracic Spine; Advanced Evaluation and Manipulation of the Cranio-Facial, Cervical and Upper Thoracic Spine and Functional Analysis and Management of the Lumbo-Pelvic Hip Complex.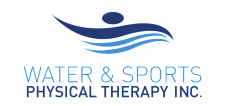 Although Dr. Hacker's primary focus is in orthopedics, sports rehabilitation, and manual therapy, Scott has worked with patients in a variety of settings including acute care, sub-acute rehabilitation, and neurologic populations. He is dedicated to helping individuals reach their highest level of function and takes great pride in facilitating the achievement of his patient's goals.
Dr. Hacker began his career with WSPT as Lead exercise specialist prior to enrolling in his doctorate degree. As long time member of the WSPT family he is excited to continue to be a part of the excellence of WSPT.
Scott was a collegiate baseball player and continues to have a passion for the game. He is particularly interested in the biomechanics of pitching and throwing, helping athletes of all levels perform at their best. In his spare time Scott enjoys golfing, surfing, hiking, and watching the Padres.