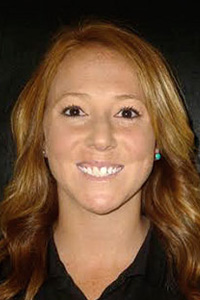 Dr. Randi Kinney received her Doctorate of Physical Therapy from the University of St. Augustine for Health Sciences located in San Diego, from which she graduated summa cum laude. Her doctorate program provided her with a strong background in manual and orthopedic physical therapy with advanced training in the evaluation and treatment of musculoskeletal injuries and dysfunctions. She also completed her Bachelors of Science in Kinesiology, Pre-Physical Therapy at San Diego State University.
Throughout her doctorate program she continued to follow her passion for teaching others, by working as a teacher's assistant for the Spinal Evaluation and Manipulation course, and Biomechanics Lab course at the University of St. Augustine, and the Musculoskeletal Therapeutic Intervention course at San Diego States DPT program. Dr. Kinney believes that having a deep rooted knowledge of anatomy and biomechanics can dramatically impact the success of patient outcomes.
Dr. Kinney is the director of WSPT's Scripps Ranch Clinic, director of Pediatrics and the supervisor and coordinator of WSPT's elite exercise specialist program which entails the education of advanced land and aquatic exercise.
Dr. Kinney has a strong passion for manual therapy, treating orthopedic injuries, and in working with children. She is Manual Therapy Certified (MTC), including certification in Myofascial Manipulation; Extremity Evaluation and Manipulation; Extremity Integration; Spinal Evaluation and Manipulation; Advanced Evaluation and Manipulation of the Pelvis, Lumbar and Thoracic Spine; Advanced Evaluation and Manipulation of the Cranio-Facial, Cervical and Upper Thoracic Spine and Functional Analysis and Management of the Lumbo-Pelvic Hip Complex.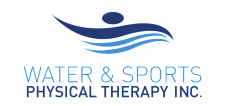 Although Dr. Kinney's background is primarily in orthopedics, sports rehabilitation, and pediatrics, she uses her experiences from working with patients in a variety of settings including acute care, sub-acute rehabilitation, and with neurologic populations to provide individualized therapy to best fit each patient's needs. Dr. Kinney has great enthusiasm for helping her patients reach their functional goals so they can return to their lives pain-free!
With a strong passion for learning and teaching others, Dr. Kinney began her experience with WSPT prior to enrolling in her doctorate program as a lead exercise specialist, and patient care coordinator manager. Being a part of the WSPT family for many years now, she is passionate about the excellence of the company and in upholding the exceptional quality of care that is provided.
As a small town girl from Bishop, CA, Randi enjoys anything outdoors! From the mountains to the ocean you can find her hiking, snowboarding, playing softball, golf and spending long days at the beach with family and friends. Her enthusiasm and optimism for her patients and for physical therapy comes from her own experiences as a patient and the lifelong relationships she has formed with the physical therapists that have helped her recover from sports injuries and surgeries of her own. Dr. Kinney truly feels that "It is a gift to get to spend her day helping others get back to what they love to do so they can enjoy their lives".